Getting back into the workout grind can be tough. Especially now that the New Year is over, and people are signing up for the gym. It gets crowded, people fight over machines (not really, but you can imagine).

I'm doing the LiveFit Trainer again, and I'll be posting every week, showing how it all went, including new recipes I've tried.
Today, I was doing Day 2: Back and Biceps, and one of the exercises you do is a Seated Cable Row. The handle you use to pull the cable toward you isn't smooth, but prety spikey. Spikey causes callouses. How can you avoice callouses?
Lifting gloves! I got my lifting gloves (That look like this only with pink piping) from Target. They're relatively inexpensive, but I can't believe how much of a difference they make. I feel I can lift heavier, because I can grip easier.
A water bottle. Gyms can be warm, and if they're not, you should be working hard, and will want water. It's really important to keep hydrated. How do you tell how much you should drink in a day? Take your weight in pounds, and divide it by two. That's how many ounces of water you should take in a day.
The Waterlog App. My parents discovered this app while watching The Kitchen on Food Network last weekend. It's an app that take the amount of water you should drink, and sets an alarm on your phone to remind you to drink. It also keeps track of how much you've drank throughout the day. Android or iPhone, both apps are free, and would be increidbly beneficial.
Bodybuilding.com App. Following along with the LiveFit trainer has been made easier because the BodySpace app syncs to your fitness calendar, and you can track as you go. You can also keep in contact with anyfriends you've made on BB.com, and support each other on the go.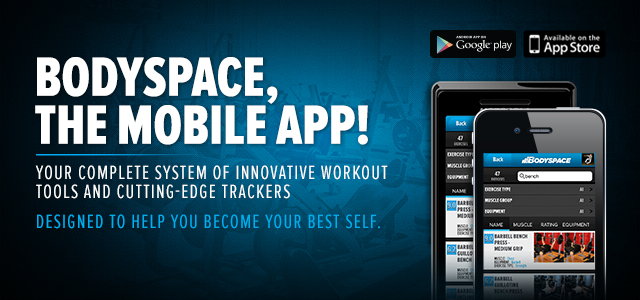 Towel. I rarely have one, but always mean to bring a towel to wipe down equipment, or wipe sweat from my brow. My gym has paper towels and cleaner all over the place, so it's handy to clean up after yourself. Nothing worse than watching a sweaty person leave the machine you want to use, and not wipe it down. Yuck!
I also make sure to have my phone with Pandora, and Endomondo, a workout tracker, which connects to MyFitnessPal to track my workouts. Typically on Pandora, I listen to my Francesca Battistelli if I want to feel inspired (It usually starts out nice and fast, but then gets a little to pensive and worshipful for a conducive, non-yoga workout), or Katy Perry when I feel like I want to take over the world. A good workout mix is a great addition to an intense workout.
What do you HAVE to have when you go to the gym?
What's your favorite music to listen to in the gym?